Being in the HVAC industry entails properly managing tasks to serve and satisfy your clients. These tasks include scheduling jobs, dispatching technicians, and efficient tracking of job progress, among other tasks. Fortunately, there are HVAC software and other productivity tools nowadays that can help your business function more efficiently.
Table of contents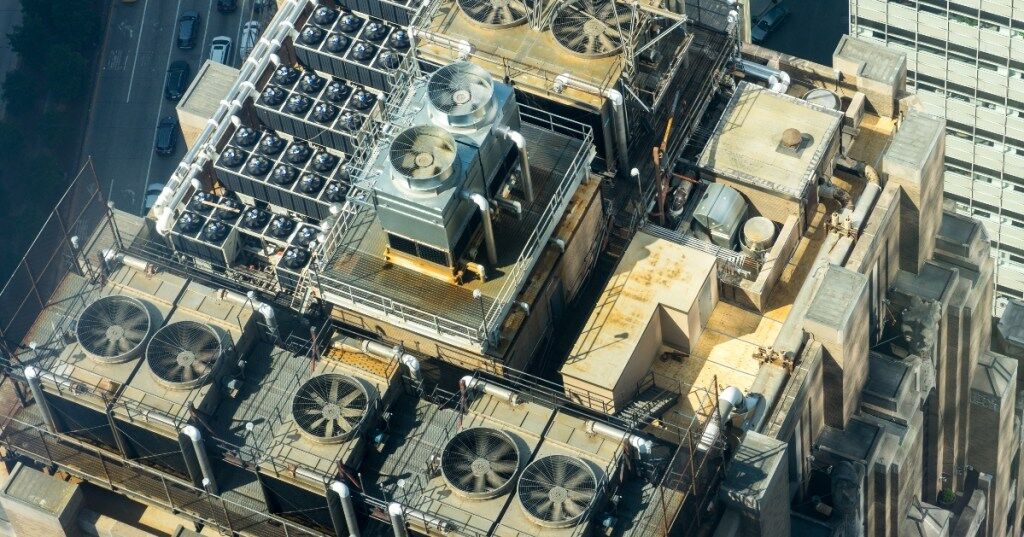 What is HVAC
HVAC stands for heating, ventilation, and air-conditioning. The HVAC system provides thermal comfort and good indoor air quality by using different technologies that control the room's temperature, humidity, and air purity. HVAC systems are found in residential, commercial, industrial, and institutional buildings. These systems typically include heaters, ventilators, and air coolers or air-conditioners.
What are HVAC services
HVAC companies and contractors are the ones who install, oversee, and maintain the HVAC systems. HVAC services may also include construction, ductwork, and troubleshooting, depending on the provider.
What is an HVAC Software
If you are an HVAC contractor, you can make your job more efficient and profitable by using HVAC software. The software helps you manage your people, business books, and customers. HVAC software features include the following, depending on what you decide to get:
scheduling of jobs and technician dispatching
invoicing templates
billing integration
job costing
job proposal
customer management
customer call tracking and recording
employee time tracking
sales and marketing tools
reporting
What are the benefits of an HVAC Software
Utilizing HVAC software makes your job as a service contractor a lot easier, helping increase efficiency and profitability.
It improves service delivery. The software helps you manage job orders more efficiently by promptly assigning, scheduling, and managing tasks. Some software allows customers to review the tasks done, helping further improve your services in the future.
It helps your business get more clients. This tool enables customers to select services and choose a schedule through your website. It also allows you to generate quotations and proposals for customers quickly and easily.
It increases customer satisfaction. With prompt and professional quotations, billing, and delivery of services, you will satisfy and win customers easily.
It helps you manage your team more efficiently. The software allows you to monitor the job progress of your teams and request them to speed up when needed. You will also be able to stay responsive and updated over dispatched technicians. In cases when a schedule gets canceled, you can quickly reroute your team and inform them of the changes.
It increases productivity and profitability. Because HVAC software will help you save time on paperwork and other tasks, you will have time to get more work done. You will be able to serve more customers, thus adding more revenues. You will also be able to oversee your operations more effectively than ever before.
How to choose HVAC Software
When choosing an HVAC software for your business, you might want to answer the following questions as your guide:
Does the software work on different devices like desktops, laptops, tablets, and mobile phones? Is the software compatible with your computer operating systems or your mobile phones?
Does it support dispatching, tracking, invoicing, sales and marketing, reports, and other tasks that my business needs?
Does it have a calendar to support the scheduling of jobs?
Does it support CRM or customer relationship management?
Can I integrate the HVAC software with other tools like accounting for more seamless and efficient business management?
Is the HVAC software provider reliable? How are its ratings based on software performance and customer service?
Conclusion
The need for thermal comfort and good indoor quality in residential and commercial buildings makes the HVAC business lucrative. With the right HVAC software, you can make your operations easier to manage. You can generate more income by increasing your productivity and satisfying more customers. With efficiency and cost-effectivity, the right HVAC software can help your business grow and stay on top of your competition.