Modular lounges and sofas are functional and stylish home solutions for any living space. They are a great choice if you want to create a modern interior design. Find out why modular lounges are great for your modern home.
What is a modern home?
While the word modern means current, modern architecture and interior design came into the picture during the first half of the 20th century. This was when innovations in construction were made that gave rise to the production and use of steel, glass, chrome, and reinforced concrete.
Modern homes typically use the above construction materials. If you have a modern home, you might want to do away with complicated detailing, ornamentation, and patterns and stick with simple. Instead, stick to simple shapes, clean lines, neutral colors, natural materials, and bright spaces, which are distinct characteristics of modern interior home style.
What are modular lounges?
Modular sofas are composed of furniture pieces known as modules. These individual modules are of the same height and materials so that you can combine, arrange, and move them around to any layout you want. The modules may also be individual couches, corner sofas, ottomans, and chaise lounges that perfectly fit each other when repositioned. You can get the number of pieces you need and add or remove some when you want to.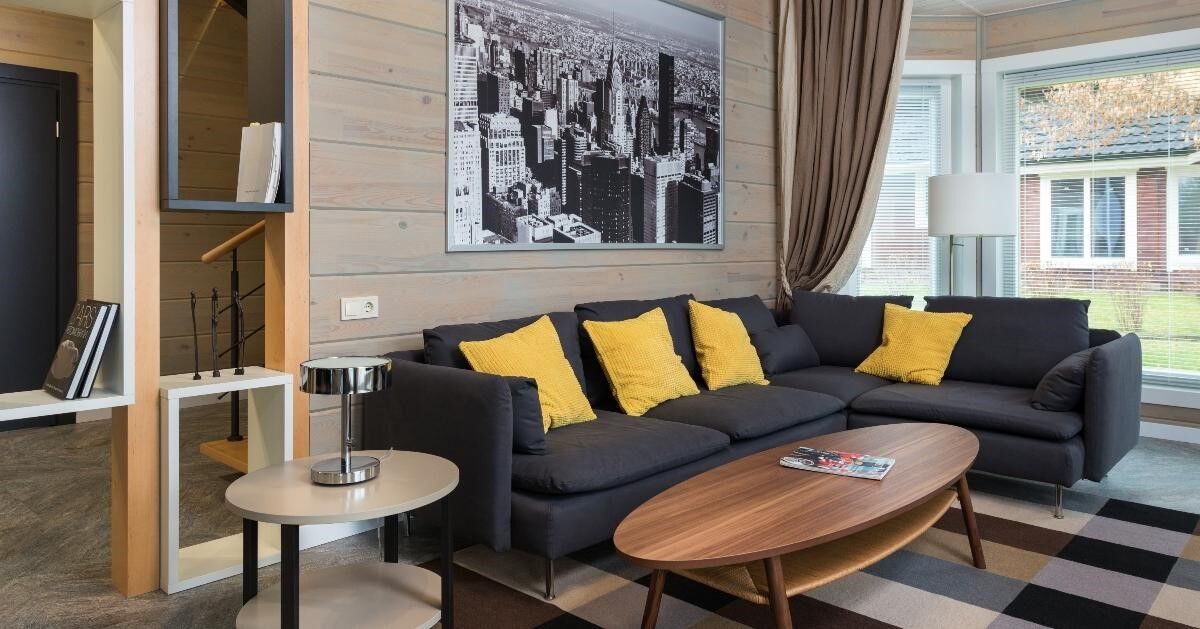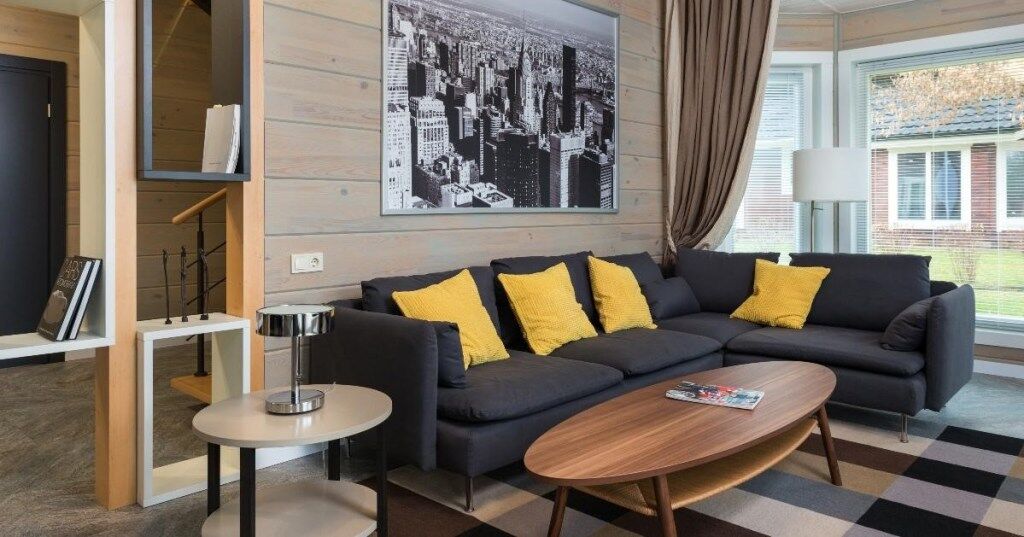 Why are modular lounges great for modern homes?
Different home styles can take advantage of the elegant and functional modular sofa pieces. However, the furniture set is simply the best choice if you have a modern home.
A clean and simple look
Modular couch pieces look simple and clean – just the way modern interior home furnishings should be. They have an uncomplicated that gives your home a neat, fuss-free vibe.
Plenty of customizable options
What is excellent about modular lounges is there are so many options to choose from. You can customize the specific type of modules to get. For example, you may want to get a chaise along with a 2-seater couch and an ottoman because you want to lounge in your tiny living room. You can also customize them according to your seating needs and space. For instance, you can choose the number and length of modules to buy depending on the size and shape of your living room.
Flexible layout
You can create various layouts with modular sofas. They are so flexible that even when you have the same modules, you can have different looks. Furthermore, when you decide to add or remove modules, you can create even more layouts in your living space. So if you want this type of workability with your furniture for your modern home, choose modular furniture.
Compatible with any room size
Some types of sofas are meant for specific room sizes. However, modular sofa pieces work well with any room size. You just need to choose the suitable types and sizes of modules to maximize small living space and balance a large living room.
Cozy and comfortable
Modular sofas may be plain and simple-looking, but they can be very comfortable, too. They are created with various materials that can be cool, warm, soft, and plush, depending on your preference. With the right set of modules, you can also create a cozy modern space perfect for lounging and bonding with family and friends.
Easily styled
Most modular lounges come in plain colors. Perfect for a modern home, you can choose a neutral hue that you can easily style with accessories. You can design them with throw pillows and blankets that match the theme of your home and your personal style.
Convenient
If you value convenience, modular sofas are a good choice. They are very easy to move around your room when reconfiguring your layout. Since they come in modules, they are also very convenient to carry anywhere around the house if you want to place them somewhere else. Finally, they are convenient to transport when you move to a different place.
Apart from these benefits, modular sofas are also practical and budget-friendly. You can choose the specific material, the number of pieces, and the types of modules that fit your budget and needs.